A Celebration of the Artist Gustav Klimt - Friday 10th & Saturday 12th May 2024
The Beading Festival is a fun filled three-day residential (optional) event, where we catch up with our beading friends and this year we will be celebrating the artistic work of Gustav Klimt, famous for his use of gold leaf and decorative patterns in his paintings such as The Kiss and Sleeping Lady.
If you've never been to one of our themed events, or you are travelling alone, worry not - we look after you from the moment you arrive, and we can also buddy you up with somebody who is travelling alone but has previously attended our events. We are all very friendly and take newcomers under our wing, so before you know it you will have a host of new beady friends.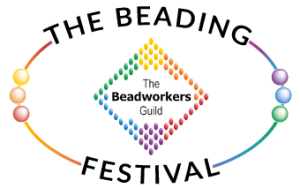 Friday 10th - the fun starts with two workshops to get your creative ideas flowing, with projects created specifically for this event, by our highly skilled and talented designers:
Workshop 1 - The process of design from Klimt source with Helen McIntyre
Workshop 2 - Klimt themed workshop with Heather Kingsley-Heath.
When beading is done for the day, join us for pre-dinner drinks, then after dinner, relax and enjoy an evening of meeting beading friends new and old.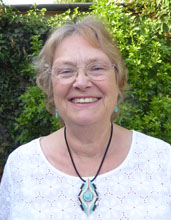 Helen McIntyre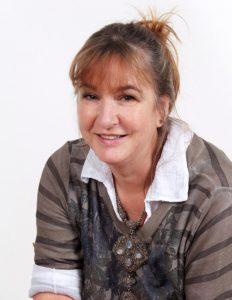 Heather Kingsley-Heath
Saturday 11th – our Saturday Bead-In is a buzz!
This event is super sociable offering our attendees a true party spirit.  We all bead together in the same large room, which means we can be inspired by each other's colour combinations and bead stashes.
We have a whole host of things lined up for you to see.  Themed artefacts, colour scheme charts, display boards, beaded examples made to the theme of the day and fascinating facts covering the life and work of Gustav Klimt.
We provide a design booklet with projects and basic stitch instructions to help guide you and we have a help desk for anyone who needs assistance, but we highly recommend that you have a go at designing your own works of art.  Many a project for The Journal, has come from our day of beady exploration!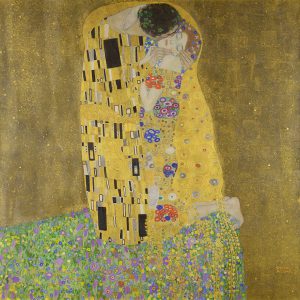 The Kiss
Gustav Klimt 1907-08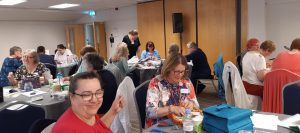 Sunday 8th - The show culminates with our beautiful display of members' 'Silver with a hint of black!' contributions and an inspiring exhibition of Annual Challenge themed competition entries - an opportunity for both members and the public to enjoy your wonderful work.
Plus, the not to be missed Guild Bead Bazaar, which has everything you need for a great day of retail therapy create some artistic works of your very own. Best of all, entry is free to all Guild members and Festival attendees.
So, have you booked your place yet? If not, what are you waiting for?  Click here to download a copy of The Beading Festival booking form.
If you have any queries about the event or concerns regarding attendance, please contact events@beadworkersguild.com we will be happy to help you.