The stitch workbooks were produced in response to Members' requesting a distance learning beadwork course, each one featuring a single beading technique, based on practical learning with a structured approach. Students have the opportunity, to learn at their own pace and without timescales or deadlines.
The images below show you some of the stitch workbooks available to our members.
Free stitch workbooks are just one of the benefits of becoming a member. To find out more, please look at the join us section of our website.
Ladder stitch workbook
Peyote stitch workbook
Brick stitch workbook
Right Angle Weave workbook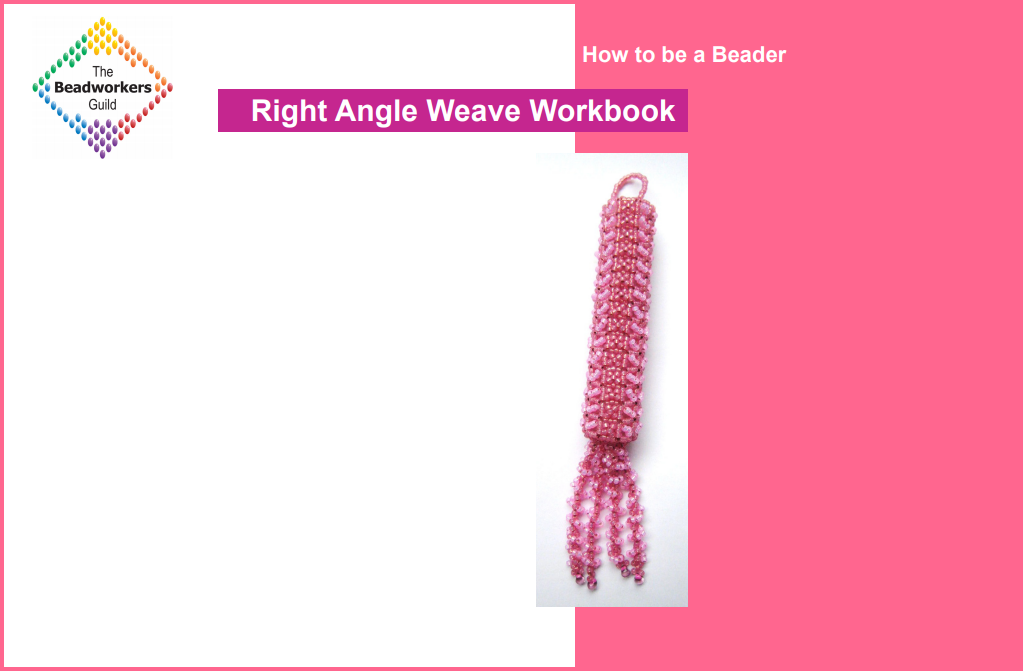 Square stitch workbook