Our invited ambassadors for IBW 2022 are incredibly excited to be involved with the global beading community.  Get to know a little about them as you read how they feel about beading.
Elaine Wood - UK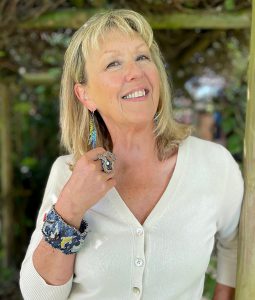 I'm very pleased to be an ambassador for International Bead Week. The Beadworkers Guild is a great platform for beading inspiration, and I hope my small contribution will fuel your design talents.
As the winner of this year's challenge and Founders award for my entry 'Mila' (Hollywood or Bollywood) I want to share the love for entering and to see where a little beading experimentation can take you. I am inspired by just how many ways you can weave the same beads together and achieve such different results.
I look forward to seeing and hearing from our home and international friends alike to exchange ideas and learn something new.
Instagram        andsewtobead

Leah Russell - Connecticut USA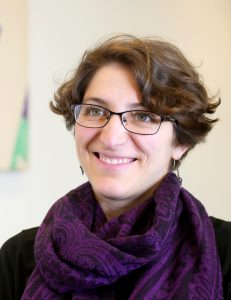 USA
I am so very honoured to serve as a guest ambassador for The Beadworkers Guild during International Beading Week this year. I can't wait!
Since entering the world of bead-weaving I have been surprised and delighted to find how friendly, supportive, and enthusiastic everyone is. What an expansive community of lovely people – and from all over the place! Dear fellow beaders, you have played a critical role in getting me through this pandemic, and I am grateful for that. Beading is so much more fun when we can all share, isn't it!?
As co-creator of Beadographer, my mission is to help anyone interested in making their own patterns. Want to design something but don't know where to start? Maybe you've already got a design program but need help using it, or just want some inspiration? Please connect with me!
Please post your design questions in the Beadographer support group ( https://www.facebook.com/groups/beadographer) or email me directly, leah@beadographer.com.

Cheryl Bryan – Wales, UK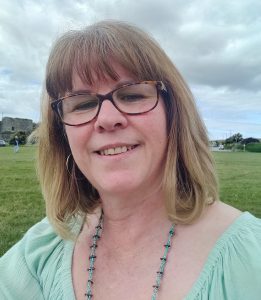 It is such an amazing honour to be invited as a guest ambassador this year. My introduction into beadwork occurred two and a half years ago when a dear friend gifted her bead collection to me. With a background in many other crafts including macramé, cross stitch and crochet, it was natural for me to investigate a new craft and I fell in love with beadwork instantly!
I love designing patterns, connecting with my pool of testers from around the world, and beading some gorgeous items myself from many of the other talented designers in this field.
As for the name, Hookin' to the Beat, it originated from my crochet days when I would spend my spare time crocheting while listening to my favourite music. It fits equally now as I became instantly 'hooked' with beadwork.  This led me to becoming an active member of the Beadworkers Guild both in donating items for IBW 2021 and again this year as well as attending the Beadworkers Guild Beading Festival in Daventry for the first time this year - and what a pleasure it was.  Love you all!
Thank you again for the honour.
Etsy: https://www.etsy.com/uk/shop/Hookintothebeat
Website: www.hookintothebeat.co.uk

Louise Carter - Queensland, Australia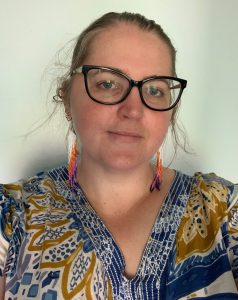 I am excited to be an ambassador for International Beading Week, hosted by the Beadworkers Guild, it is an honour that I hope to do justice to.
The international beading projects are a fantastic way to come together even though we are spread out over the globe and it is amazing to be part of the community projects and see them come together. Beading has become my life passion, it brings me joy and satisfaction when I create and experiment with my beads.
I hope to share a little bit of that joy and hopefully help members of our beading community to gain some confidence to try something new.
FB & IG: @delicatebylou
Twitter: @delicate_by
Website: www.delicatebylou.com
Contact : delicatebylou@gmail.com

Teresa Shelton - Idaho, USA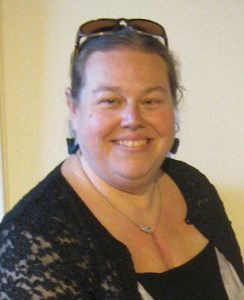 I am honored and excited to join the Beadworkers Guild during International Beading Week 2022 as a guest ambassador. Over the past few years, I've enjoyed participating in their Year-Long-Bead-A-Long, group beading projects, video chats, and also learning new patterns and techniques from ambassadors and other generous designers. The Guild is an inspiration and a great resource for the worldwide beading community.
By integrating mathematics and physics principles with seed beads, I create sculptural and wearable art. With every stitched bead, I incorporate structure, form, movement, and color into my artwork to achieve bold statement pieces with unexpected surprises. To distinguish my work from other geometric beadweaving artists, I use "round" seed beads instead of the precision cylinder beads most other geometric beadweaving artists use. I prefer to use round seed beads to give a softer, more organic look to the otherwise hard geometric angles.
Inspiration for my art arrives in a myriad of ways: translated from another medium, in nature, through charted data, or from an enticing color scheme. A great motivator for me to discover new designs is to ask the question, "what if?" and then fearlessly explore it. I refer to these creative adventures, with a nod to writer Lewis Carroll, as "follow the rabbit down the hole".  Sometimes things turn out as I have envisioned them, but more often than not, I surprise even myself with what structures and shapes emerge in my hands.
Teresa Shelton uses the alias "Teresa Keygirl" on social media sites
Website: https://teresashelton.com
Contact: teresa.shelton.designs@gmail.com

Anita Adamson – Indiana, USA
I feel so honoured and overwhelmed that the Beadworkers Guild has decided I deserve the title of being an IBW Ambassador for my work with Seed Beads & More.
Ten years ago, the vast majority of you had never heard of me. Then, in 2013, I conceived the idea of Seed Beads and More. I envisioned an online community of beaders who would become friends, as well as a place free of ads. It would be a 'safe place', a haven, if you will, for beaders of all skill levels to show their work without fear of harsh comments; a place where beginners could ask questions, and not be ridiculed for a question being too simplistic.
Thanks to our fantastic members, the group has become all that and more. Many of us feel almost as if it is our extended family now. Starting with 12 members, I could never have dreamed it would grow to near 20,000 worldwide members by now (and still growing steadily), yet continue to maintain that small group atmosphere.
Why not come join us?
https://www.facebook.com/groups/465805706810440/

Nancy Kooyers Jenner - Michigan, USA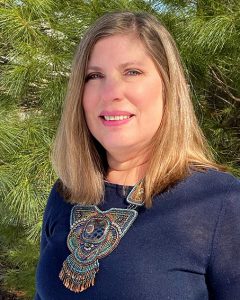 Nine years ago I discovered the thrill of weaving tiny beads together to make wonderful objects. I learned beading through books, the internet (for inspiration), and a wise beading mentor. When asked, I refer to beading as my hobby, but at heart consider it a form of art. I particularly like to design in the geometric beading style, using beads as building blocks to form structures.
I am honored to have been asked to be an IBW ambassador. There is great satisfaction in the process of creating jewelry or objects with beads, whether through the designs of others or your own. As an ambassador, my hope is to encourage and inspire others in their bead journeys. Please join me as we celebrate the art - and fun - of beading!
Email: nckjenner@gmail.com