Sunday is shopping day, time to indulge yourself with some retail therapy at our Bead Bazaar.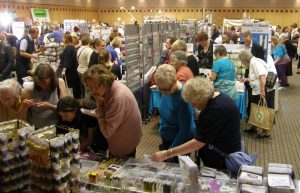 10am - 4pm
Visit the Beadworkers Guild stand, to view members' work and to purchase our latest publications.
10am - 2pm
Feast your eyes on our Annual Challenge competition entries and make sure you buy a raffle ticket or two, to be in with a chance of winning some fabulous prizes -many generously donated by our traders.
10am - 3pm
Shop for all your beady needs with our traders at the bead Bazaar, it makes such a difference to see the colours before buying.
Entry is free to members who show their current 2023/24 membership card.
Entry for non-members - £5.00.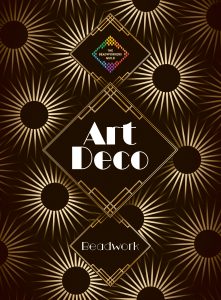 The Art Deco Beadwork book features a georgous selection of Art Deco designs with illustrated, instructions, presented in an A4 spiral bound cover. The book is available in the Guild shop.
The concept for this book came from our Art Deco Beading Festival and includes a selection of unique designs from jewellery to key fobs, all kindly donated by our members' for you to enjoy.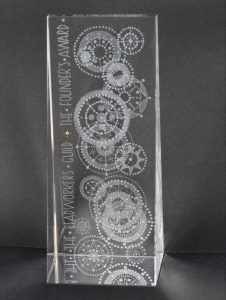 BWG Members' Annual Challenge trophy
Fur & Feather is the theme for this years' Annual Challenge.
Be amazed by the creations exhibited, they are sure to inspire and impress you.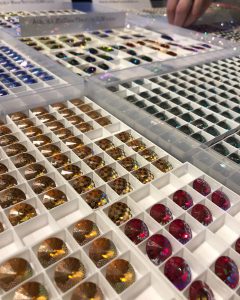 Enjoy some retail therapy with our invited traders from near and far - they have everything a beader could possibly need!
Attending traders will be published as they book their space.