Flowers of the World
Competition submission dates:  Now until to Saturday 30th July.
Competition guidelines:
Do you have a flower that represents your country, county, region or do you just have a favourite bloom?
If so, take a photograph of a beaded flower project that you have made or of one you may already have in your beadwork collection.
If your chosen project is not your own design, please reference the designer and send your image to the IBW email address shown below.
You don't have to be a member of the Beadworkers Guild to take part and you can enter as many times as you wish.
The closing date for this competition is midnight (UK time) on Saturday 30th July.
We had some fantastic prizes donated last year by a variety of designers and traders, some of which you can see below. You really could be in with a chance to win some fantastic prizes!
If you are a designer or trader and would like to donate a prize to this year's event, please contact: ibw@beadworkerguild.com
Shibori kits donated by Patty's Beads

Orchid patterns donated by Cliff Swain-Salomon
Beaded Tassels books donated by Spellbound Bead Co.
Beading kits donated by Diane Balogh
Beaded box donated by Nicole Dochterman
Annual subscriptions donated by Beadographer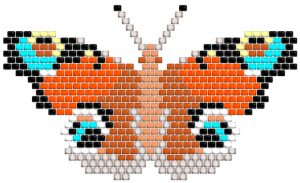 Patterns and kits donated by ThreadaBead