Pomona earrings with Erika Sandor
Named after the Ancient Roman goddess of fruit trees.
A hidden bezel behind Half Tila beads, with only a sleek, elegant circle of seed beads peeking through. Around it is rich decoration, sparkly crystals and bugle beads to give the design an edge with the asymmetrical shape.
Skill level: Beginners who have tension control.
Class code 05/01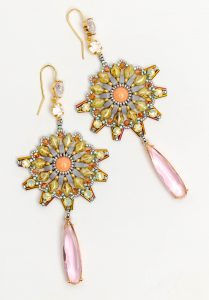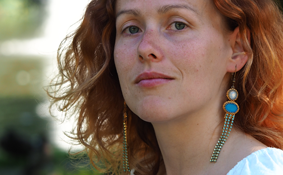 Dazzling Daisy Dish with Mairi Carlton
Inspired by old-fashioned dressing table dishes, a simply bezelled, dazzling textured rosette crystal sits as the central focal point of a wooden lid resting on the decorated glass dish.  Frilled Herringbone petals with crystal bicone tips and caged chaton centres fan out from the top of the dish, while the stems are netted together to complete the embellishment using seeds and fire polished crystals
Skill level:  Suitable for intermediate skills, knowledge of Herringbone and St Petersburg is required, Peyote and Netting would be helpful.
Class code 05/02 - FULL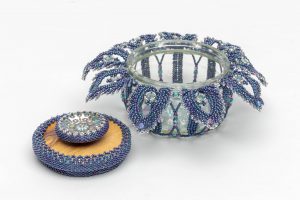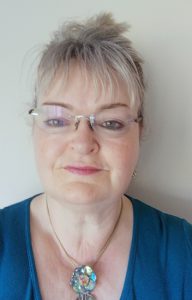 Heart Nouveau Cuff with Carole Cowie
Born from Mairi Carlton's class on Design at the 2018 BWG Beading Festival, two curling hearts surround two beautiful navette crystals to the form the focal point for the cuff.  Created using Cubic Right Angle Weave (CRAW), Right Angle Weave (RAW) and a touch of Peyote and finished off with some microcrystals for a little extra sparkle.  A truly inspired piece to add to your collection.
Skill level:  Experienced. A good understanding of CRAW is recommended.
Class code 05/03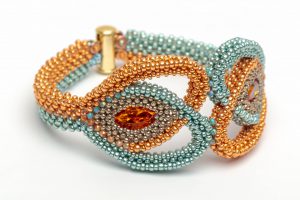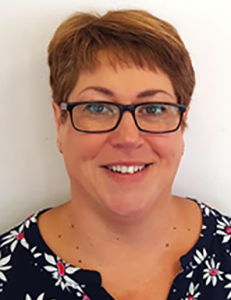 Frivolous Freeform with Sylvia Fairhurst
For those who squeal at the very thought of the word 'random' let me say this, "Freeform is NOT random"! This captivating bracelet was Inspired by the colours of the plant 'Lantana', for me the colours evoke thoughts of fun & frivolity.
The bracelet structure begins quite formally then branches out to become something quite unique to you. Once you have the base sized up, the real fun begins, using different shapes, sizes and colours to embellish your piece, you have the freedom to choose what to use and when, which is why it's not random! You may also use a combination of techniques to add texture and sparkle. Resulting in a beautiful structure that combines a variety of stitches
Skill level: Suitable for all skill levels
Class code 05/05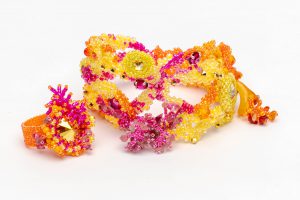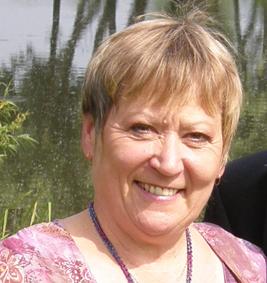 Sheba Necklace with Fran Griffith
Mini Superduos and Mini Gemduos slip gracefully alongside each other to gently curve the necklace chain. A Crystal Navette (still Swarovski!) is bezelled using tubular Peyote stitch with decreasing. The Rivoli hides the clasp. Suitable for beaders with some experience……..be brave, go for it!
Skill level: Intermediate
Class code 05/07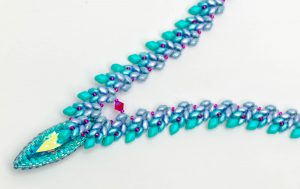 Celtic Princess Necklace with Heather Kingsley-Heath
A charming medley of beads and metallics, the Celtic Princess is a gorgeous piece to bead and wear. Grown from a delicate filigree metal frame, the beadwork is a rich mix of 8mm Chatons, seed beads and lots of 4mm crystals. A sweet bail section creates the transition from pendant to necklace strap and allows the whole piece to move easily when worn.
Skill level: Intermediate
Class code 05/09 - FULL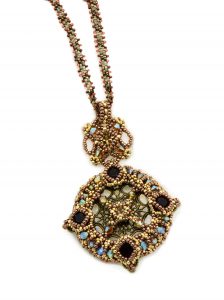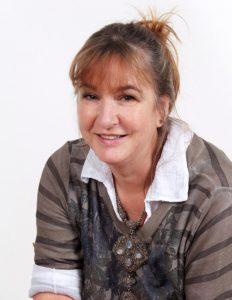 Floral Cube with Helen McIntyre
Inspired by a favourite garden shrub, this ornament is made using multiple small elements with varying sized beads, circular Peyote and Herringbone stitch to create the shape and texture of the petals which are then joined to form a cube. Just substitute a few sparkly beads and a chaton or six to transform this into a beautiful Christmas ornament.
Skill level: Intermediate beaders who have mastered Peyote and Herringbone.
Class code 05/12